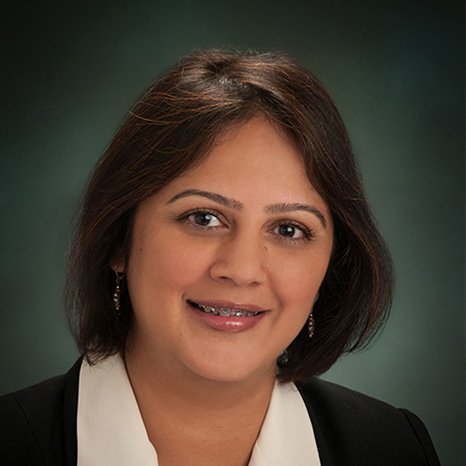 Dr. Margi Bhatt is a Board Certified Internal Medicine physician with a special interest in the treatment of Geriatric patients, Hypertension, Cardiovascular and Pulmonary Medicine and Diabetes.
Dr. Bhatt has been in Utah since 2007 and worked as a Hospitalist at St. Mark's Hospital. She moved here from Pittsburgh where her practice involved taking care of both outpatients and inpatients.
Originating from India, she went to medical school at Sardar Patel University. She then completed her Master's in Public Health from the University of North Carolina at Chapel Hill. She completed an Internal Medicine Residency at the University of Rochester affiliate Unity Health System. There she received two Humanist awards and Resident Leadership Award for her outstanding contribution to her patients.
She likes to spend her spare time with her husband and their two children, traveling, hiking and reading. She also enjoys dancing (received a Graduate Degree in Indian Classical Dancing).